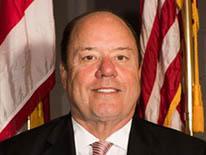 Thomas N. Faust formally served as Director of the DC Department of Corrections (DOC), a Cabinet level position of the Executive Office of the Mayor, from 2011 to 2016. DOC is a major component of the District's public safety and justice cluster, with responsibility for administering institutional and community-based correctional services. On January 24, 2022, Mr. Faust returned to serve the Bowser Administration as Director of The Department of Corrections. In his previous tenure as DOC Director, Tom Faust was an innovative leader in instituting system-wide protocols to enhance security, implement effective population management and program services, and promote fiscal stability. He led system-wide assessments to drive implementation of effective inmate education and jobs programs, community corrections, re-entry and other services. Mr. Faust has extensive experience in building partnerships through effectively collaborating with a wide variety of community-based organizations, constituent groups, and local and federal partner agencies. He also successfully led the detention facilities national accreditation by the American Correctional Association and federal PREA certification.
A native of DC, he most recently served as Chief of Staff for the Los Angeles County Probation Department, the largest probation department in the United States. As Chief of Staff, Mr. Faust oversaw all administrative support areas of the Department which encompasses both adult and juvenile probation services with a budget of over $800M and 5,000 employees.
Mr. Faust joins the District government as an accomplished public safety and business executive with over 35 years of executive management experience in the field of criminal justice and organizational leadership.

In 1990, Mr. Faust was elected to his first four-year term as Sheriff of Arlington County, Virginia, a position he held for three consecutive elective terms. As Sheriff, he managed a multi-million- dollar budget and was responsible for oversight of County-wide public safety strategies including corrections, law enforcement, judicial services and court security. The sworn law enforcement and civilian employees under his leadership successfully carried out public safety and corrections functions in which community engagement was essential.

As evidenced by his three-time election to the position of Sheriff, Mr. Faust was seen as a proactive, inclusive and innovative public official with a commitment to quality service. He understood the importance of reaching out to residents and viewed his connection with the community, advocacy groups and other community-based organizations as a critical component of his mission. Staff from the Department maintained an ongoing presence in the community with participation in neighborhood-based forums and meetings seen as essential to the effective exchange of information with residents throughout the county.
During his tenure, Mr. Faust implemented a number of operational and programmatic protocols that led to the detention facility's national accreditation by the American Correctional Association and the National Commission on Correctional Health Care. As Sheriff he was credited with a number of major accomplishments including the successful planning, design and opening of the county's new jail facility and court/justice center; creation of the facility's first emergency response team; establishment of a jail-based substance abuse treatment program; implementation of the first jail-based industries program in the state, and creation of a community-based safety program for senior residents, including Meal-on-Wheels.

After leaving the Sheriff's Office in 2000, Mr. Faust assumed the position of Executive Director/Chief Operating Officer (COO) of the National Sheriffs' Association (NSA), a non-profit professional association representing over 20,000 members. As Executive Director/COO,Mr. Faust was responsible for day to day operations, finance/revenue generation, legislative and government affairs, policy development, and federal grant administration. He was responsible for planning, directing and managing a coordinated national strategy for assuring support for the public safety missions of the Office of Sheriff in the United States. Under his leadership, the organization's assets were doubled, grant funding for law enforcement initiatives was increased, online training programs for jail-based correctional certification and executive training and leadership development were launched.

Mr. Faust's corporate experience includes work with Aramark Correctional Services as a Vice President from 2007 to 2009 where he developed corporate marketing, outreach and quality assurance strategies. In 2017-19, he was in private practice as a criminal justice and corporate consultant for organizations offering a range of public safety, corrections and market related services. He consulted to the California Attorney General's Office as a detention expert and also with The Moss Group, Inc. a D.C. based firm specializing in assisting state, local and private organizations in developing strategic solutions facing correctional administrators.
Mr. Faust received a Bachelor of Science degree from Virginia Tech and a Master of Public Administration from George Mason University. He has previously served on the George Mason University Administration of Justice Advisory Board; the Northern Virginia Community College Criminal Justice Curriculum Advisory Board, and the National Institute of Corrections Large Jail Network. Mr. Faust also served as Past President of the American Jail Association.