Citizen's Advisory Committee
The Department of Corrections (DOC) maintains a formal partnership with the community by utilizing private citizen volunteers from local businesses and educational, religious, cultural and socioeconomic sections of the community in order to enhance the mission and operations of the DOC. As advisors, the CAC links the DOC and community by communicating the views and concerns of DC citizens and helping to interpret the DOC's role and programs to the public. The CAC meets quarterly on the 1st Thursday in June, September, December and March. In addition, the Director may call "special sessions" if critical issues arise.
DOC With Our Citizen's Advisory Committee Team
View photos of the DOC Citizen's Advisory Committee
CAC Objectives:
To facilitate ongoing, positive communication between DOC and the community
Ensure that DOC is advised of pertinent community needs, concerns and developments
Establish means to strengthen the agency's connections with community stakeholders
Provide guidance and direction on available community resources
Assist DOC in serving the pre and post release needs of the inmate population—work with the agency in indentifying mechanisms to support successful community re-integration.
Current Citizens Advisory Committee (CAC) Members: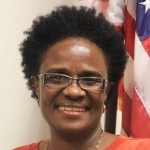 Saymendy Lloyd, Director, Women's Wing, Chairman

Francis Campbell, ANC Commissioner, 6B10

Rev. Peter J. Ortiz, Associate Chaplain for Hispanic Inmates, Co-Chairman

Rev. Dr. Lewis Anthony, St. Lucille AME Zion Church
Ellen-Opper-Weiner, Esq.
Ann Keep, Co-Director, The Gatekeeper Connection
Rev. Susan Taylor, President, Church of Scientology, Washington, DC
Ex-Officio Members:
Thomas Faust, Director, Department of Corrections
Charlie Peterson, Warden, Correctional Treatment Facility
William J. Smith, Warden, Central Detention Facility (DC Jail)